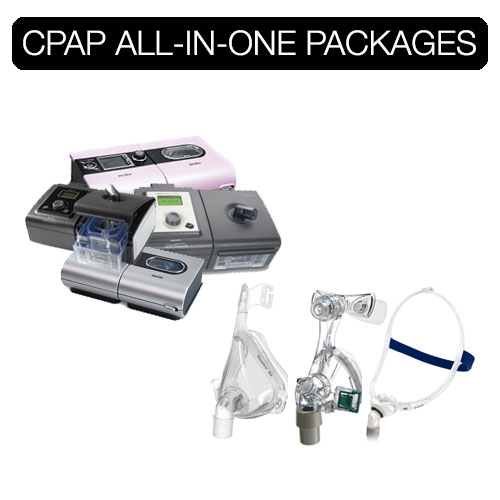 You probably know by now how much of a huge difference your CPAP machine has made in your quality of life. However, you may not be the first to admit that it is an investment of time and money. Cleaning all the parts, knowing when it is time to order a new part, and budgeting accordingly, it is easy to feel overwhelmed with your CPAP. Or, you may have only just started using a CPAP machine at night and may feel a bit overwhelmed by everything that is involved with your machine and its parts.
If any of the above points apply to you, then the latest package deals on the PapSmart website will be perfect for you.
PapSmart's exclusive all in one package offers are in for a limited time only. You can get all the parts for your CPAP machine at a discounted price, including the mask, the tubing, power supply and a carry case. You have 5 different choices of machines to select from and three different mask options as well. Even better? Shipping is completely free!
If you are a regular user of a CPAP machine, or if you are just starting out with one, this is the perfect time for you to take advantage of these huge savings! Now that spring is (almost) in the air, there's no better time to invest in a new CPAP than now.
View our NEW CPAP Packange Offer! Select a CPAP Machine + Mask & receive FREE SHIPPING!